Mountain Mama 2017 Party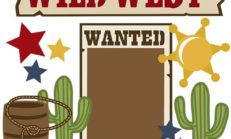 Two members of our congregation annually have a themed 'costume' party for fun and fellowship.
The women of Faith look forward to this every year.  The women go all out with appropriate themed decorations inside and outside their house.  They live about 2,000 ft on the side af a mountain with a 180-degree panoramic view of beautiful mountains.
A Buffett type luncheon is spread out over the dining room table and the kitchen counter.  The women like to eat on the deck while the local herd of deer graze in the yard. The menu tries to follow the theme.
This year the theme was "The Wild, Wild West".  Costumes are encouraged but not mandatory.  Part of the fun is to see how each woman (that comes in costume) had interpreted the theme in her costume.
A neighbor comes up and enjoys lunch while visiting with the ladies as she 'judges' the best costume.  A prize is given to the best costume.  The hostesses usually have two brief quizzes related to the theme and prizes are given to the winners.  However, this was not done this year the women were enjoying fellowship with their sisters-in-Christ.
The decorations begin when they arrive at the front door.  This year each hostess had a "wanted poster with photo offering $500.00 dead or alive for two desperados on the loose. One was a horse thief and the other a bank robber (Wells Fargo of course).

Hanging from the corner of the garage was a noose with a (plastic) skeleton whose neck was clearly broken. Beneath him were his boots. This horse thief died with his boots on in pure western lore.
Everyone had a great time.  Several of the 'regulars' were missing due to circumstances that spoke to more serious priorities.  We had a group picture taken on the deck with the view in the background.